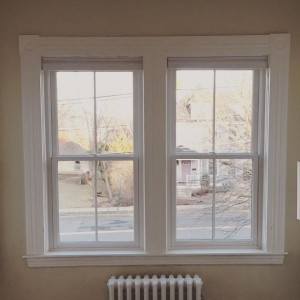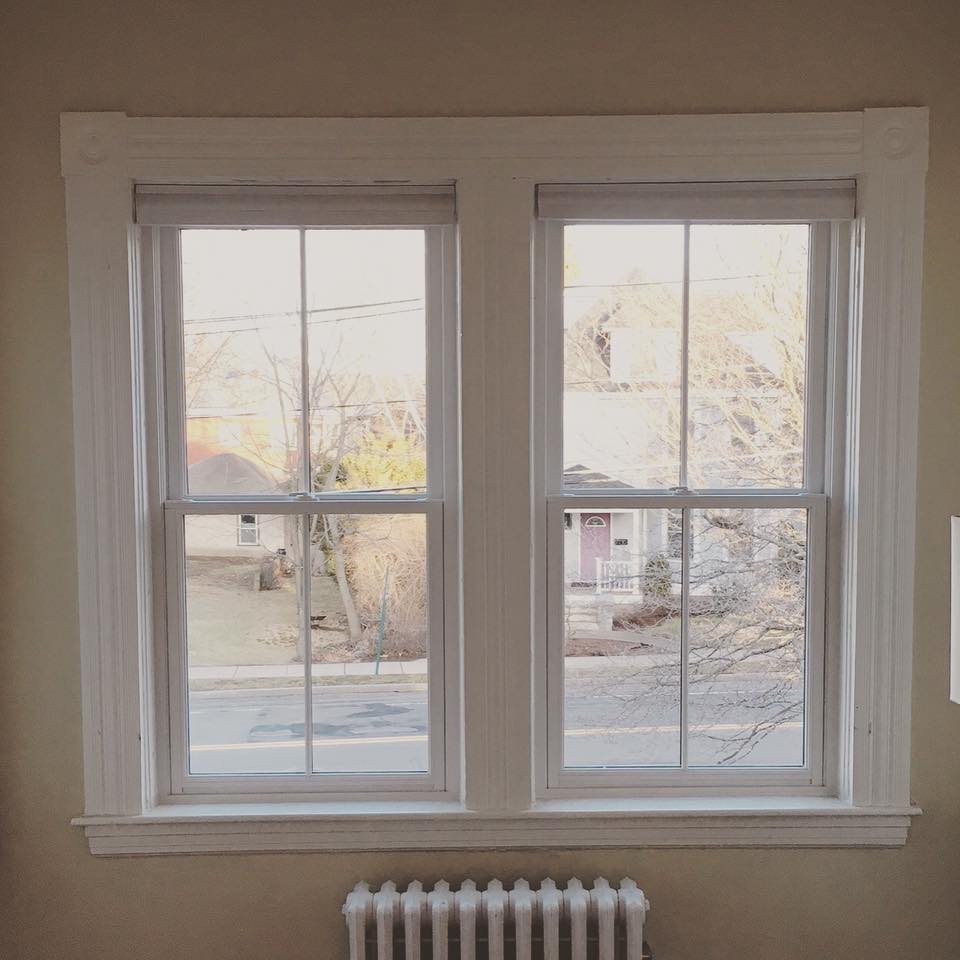 In one of our latest projects, we installed beautiful JELD-WEN Double Hung Windows for a customer in Belmont MA. Not only do these windows add style to this home, they also provide added functionality from a single hung window.
When choosing between a single or double hung window, one of the main things to consider, is how dirty your windows get? If you find that you need to clean your windows often, choosing a double hung window will make clean up much easier. Many homeowners choose double hung windows for this reason.
The reason they are easier to clean is because both sashes can move up and down, unlike a single hung window where only the bottom sash can move up and down. A double hung window's sash can also be tilted to clean or to let in a breeze. This is especially useful if you have more than a one-story home. Instead of climbing up a ladder to clean, you can simply tilt the window to wipe away dirt and grime.
If style is a big factor for you, double hung windows work great with most traditional style American homes such as cape cods, colonials, cottages, farmhouses, craftsman homes, ranch homes, & Victorians. Double hung windows will easily give your home a custom touch and increase its curb appeal.
If you are looking for replacement windows for your home, give us a call at 781-899-6353 or visit us online today!