Three Sons Windows & Doors uses only the highest quality products from Harvey, Andersen, Marvin and Pella. Replacing your windows can help increase the energy efficiency of your home. Find out more about our ENERGY STAR certified products by speaking with one of our team today. We can help you choose the right replacement windows to ensure your home stays cool in the summer and warm in the winter.
Harvey Building Products
Harvey Building Products is a New England-based company with their headquarters in Massachusetts and manufacturing facilities in New Hampshire. For more than 45 years they have taken pride in crafting long-lasting, attractive windows and doors that are energy efficient and have become an industry standard for replacement windows. Harvey's commitment to manufacturing products that save energy includes a state of the art testing lab which tests energy efficiency, air and water infiltration and storm impact and safety. Harvey Building Products is one of the few US manufacturers who design all of their own window products.
Andersen Windows
Andersen was founded in 1903 by Danish immigrant Hans Andersen and his family in Hudson, Wisconsin, where logs arrived via the St. Croix River. Today, Andersen Corporation is an international enterprise that manufactures more than six million wood windows and doors annually. Andersen was one of the first window companies in the nation to meet ENERGY STAR performance requirements in all geographical regions and have won several ENERGY STAR awards, including Manufacturer Ally of the Year and the National Window Partner of the Year.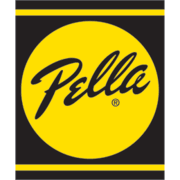 Pella Windows
Pella offers many different shapes and styles of window that act as the perfect complement to your home. They offer windows made of wood, fiberglass and vinyl, while also offering shapes to create your ideal space. Pella has been around for a long time due to their stunning craftsmanship and quality.

Marvin Windows
Marvin offers a massive variety of window products that can really boost the curb appeal of your home. They offer windows off all kinds, ranging from awning windows to specialty widows. With their unprecedented performance and amazingly gorgeous aesthetics, they will help to increase the durability of your home.