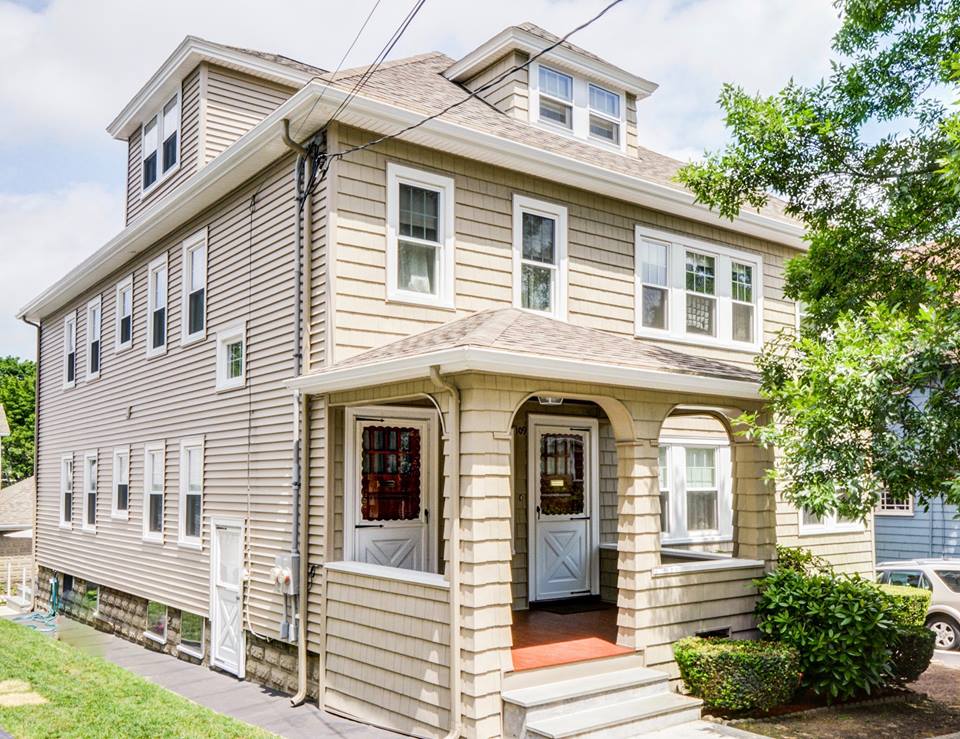 Once again, our team has completed an absolutely stunning siding transformation, this time, in Arlington, Massachusetts. Our contractors are the most qualified people for the job, as they are extremely specialized at installing vinyl siding, and because of this, they ended up with a great, quality finished product. There were two different styles of vinyl siding that were installed by these specialists. These included CertainTeed Cedar Impressions and CertainTeed Monogram Vinyl Siding. CertainTeed has had over a century of dedication and perfection in regard to vinyl siding experience, making them the perfect collaborator alongside our specialists. They hold a long-standing history of beautiful craftsmanship that is hard to beat, and create products perfect for interior and exterior. Consistency is key, and because of this, CertainTeed is always our go-to.
Vinyl siding is long-lasting, beautiful and maintenance free.
Many homeowners select vinyl for many reasons but low maintenance is usually one of the top reasons. Vinyl siding holds in heat and air conditioning much better than most sidings. People in New England know that this is a game changer for them, as the weather is very dynamic.
If you would like to request a free quote, call Three Sons Window & Door at 781-899-6353 or visit our website today. We also extend our services to Massachusetts Residents in Winchester, Belmont, Wellesley, Weston, Lexington, Arlington, Waltham, Cambridge, Somerville, Medford, Malden, & Woburn.