In this renovation project, we transformed this Acton, MA screened interior porch, into a beautiful three-season room. We started by upgrading their windows and patio door with high quality replacements from Harvey Building products. Next, we installed an entry door from Therma Tru Door. Since this room is going to be used for three seasons out of the year, we wanted to install building products that provide energy efficiency and functionality, on top of looking great.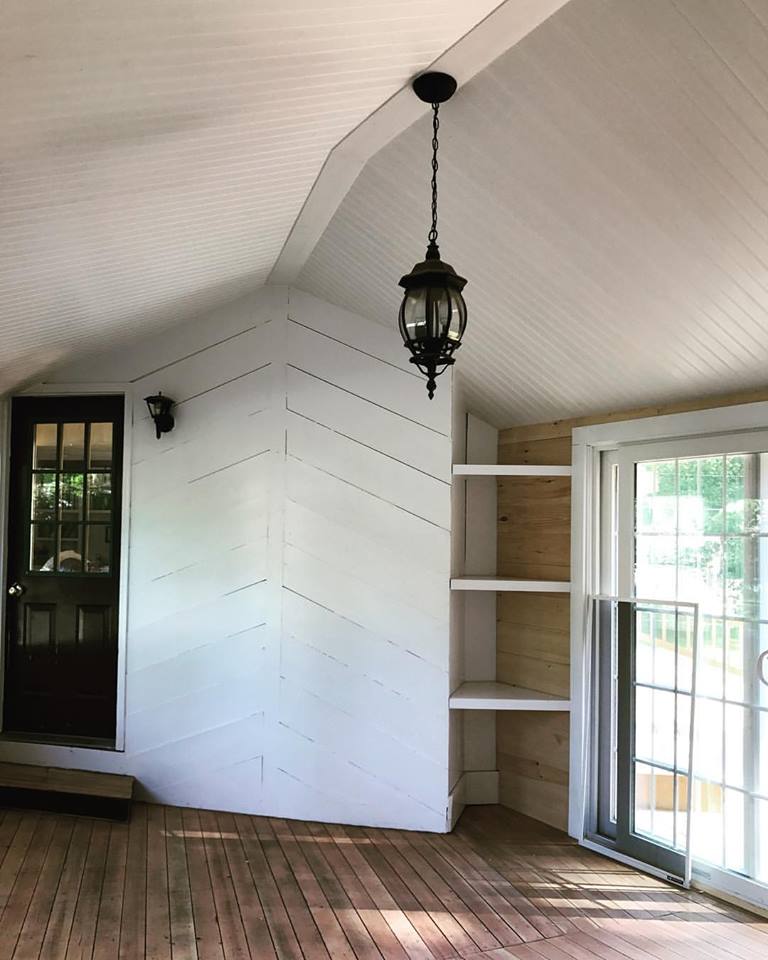 Since 1962, Therma Tru Doors has provided innovative door systems to homeowners and businesses alike. They are credited with launching the first fiberglass door on the market, their Fiber-Classic style door, which provides exceptional energy efficiency and greater curb appeal.

Three season rooms are a practical way to add value to your home and increase the space you have for entertaining or relaxing. They can be used during the spring, summer, & fall months. Three season rooms are more cost effective than a four-season room because they do not have heating or air conditioning, as they are not
intended for use in the winter. They also do not require insulation, a foundation or footers.

For more information about adding a three-season room to your home, contact the expert Three Sons Door & Window contractors at 781-899-6353 or visit our website today. We proudly extend our services to residents and businesses in Acton, Concord, Littleton, Stow Maynard, Hudson, Chelmsford, Carlisle, and the surrounding Massachusetts area.