In our latest feat, our talented team transformed this "fixer-upper" house in Concord, MA,
into a wonderful home. The biggest upgrade to this home is the complete remodel of the
kitchen which included brand-new, custom, white kitchen cabinets and island from Charles
River Cabinetry here in Waltham, MA. We also installed gorgeous granite countertops,
stainless steel appliances, lighting, and hardwood floors. Opening up and removing an
existing wall allowed our team to update this home and make it an open concept design.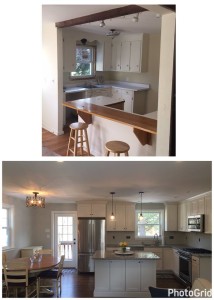 After opening up the room for the new kitchen, we installed new stairs and a beautiful
custom hand rail. Then, we repainted the walls to tie the home together. The front door and
windows were also upgraded with energy efficient replacements from Harvey Building
Products, which are made locally here in Massachusetts and in New Hampshire.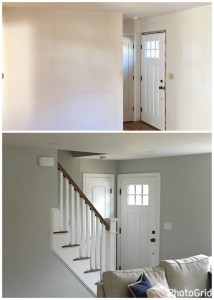 Since 1994, our skilled team has been collaborating with homeowners to complete projects of
all sizes, from a simple window replacement, to a complete home remodel. With over 23
years in the business you can be sure you will receive exceptional workmanship and the
highest quality materials from trusted brands. For your next home project, big or small, give
us a call at 781-899-6353 or visit our website today.