Our team recently finished up an amazing siding transformation of a home in Sudbury, MA. The contractors on the project specialized in installing siding on the exterior of homes. They installed two styles of vinyl siding, CertainTeed cedar impressions and monogram siding. These were both created with stunning craftsmanship by CertainTeed in the color 'Sterling Gray'. With a long history of creating stunning interior and exterior building products, CertainTeed is consistent in the quality of these products. Having over 110 years' experience, they were highly qualified and succeeded in making this home look brand new.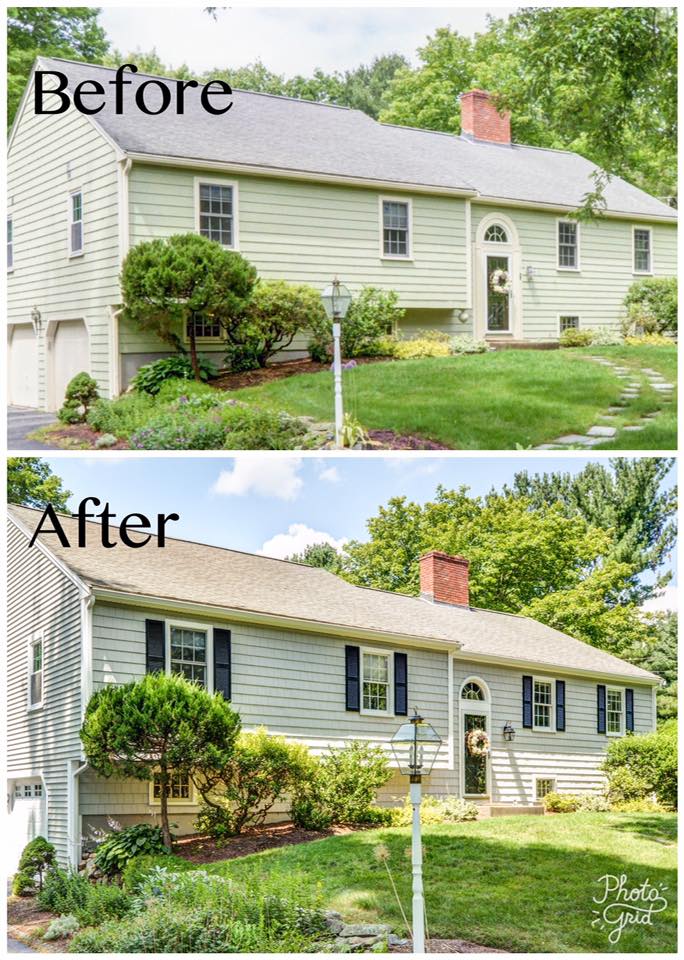 As the exterior elements of the house are gorgeous, they are also going to have long-lasting results. These vinyl sidings are weather proof and moisture resistant, and because of that, they will not corrode or rot in the long-term. The color will endure the weather incredibly, and since vinyl siding is primarily maintenance-free, there will be no additional painting or heavy cleaning work to be done. On top of these incredible benefits, this style of siding is also inexpensive and cuts down your monthly heating and cooling costs as it does not allow as much of that energy out of your home. This is a very important element of vinyl siding, especially for people living in harsh, rapidly changing weather climates, such as that of New England.
We strive every day for the highest quality of workmanship, as it is very close to our hearts. That is what we strive for every day, whether it be a siding remodel or an entire home transformation.
If you would like to know more about the work we can do for you, or to request a free quote, call the Three Sons Window & Door contractors at 781-899-6353 or visit our website today. We also extend our services to Massachusetts Residents in Winchester, Lexington, Arlington, Waltham, Cambridge, Somerville, Medford, Malden, & Woburn.