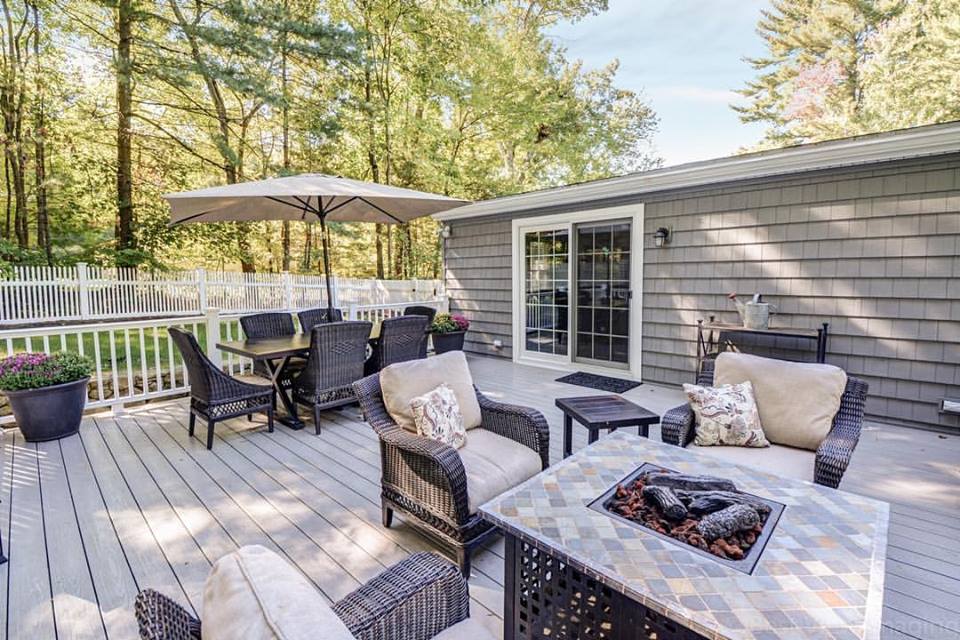 Adding a deck to a home is one of the most popular and sought after home improvement projects people have. Homeowners all over the country are expanding and improving their living spaces with place to entertain and relax. With summer right around the corner, a deck would be the perfect addition to your home.

Benefits
Increase Home Value – A deck offers a great return in value if you choose to sell your home one day. According to U.S. News & World Report, "Homeowners who add a wooden deck to their properties recoup on average nearly 81 percent of the project's cost when they sell the home". Decks also increase your home's curb appeal which will help you sell the house faster.

Entertain – A deck is the ideal space for outdoor entertaining, whether you are hosting a party, grilling the perfect dinner, or just hanging out.

Create the perfect look – Today, there are many decking materials and accessories to create a unique outdoor living space for you and your family. Decks can be built with composite material, wood, exotic hardwoods, stone, & more. Add a unique touch to your deck by adding a fireplace, grilling area, benches, or lighting.

At Three Sons Door & Window, we specialize in deck construction using only the highest quality building materials, from manufacturers such as AZEK & Trex. AZEK is fairly new in the exterior trim market, started in 2001, but has become a leader in the decking industry with an impressive portfolio of building products. Trex was formed in 1996 and is accredited for inventing the composite deck category. Since then, Trex has become the world's largest manufacturer of wood-alternative decking products.

For more information on having a deck built for your home, call the Three Sons Window & Door contractors at 781-899-6353 or visit our website today. We proudly extend our deck building services to Waltham, Weston, Wayland, Lincoln, Arlington, Somerville, Cambridge, Boston, and the nearby Massachusetts area.