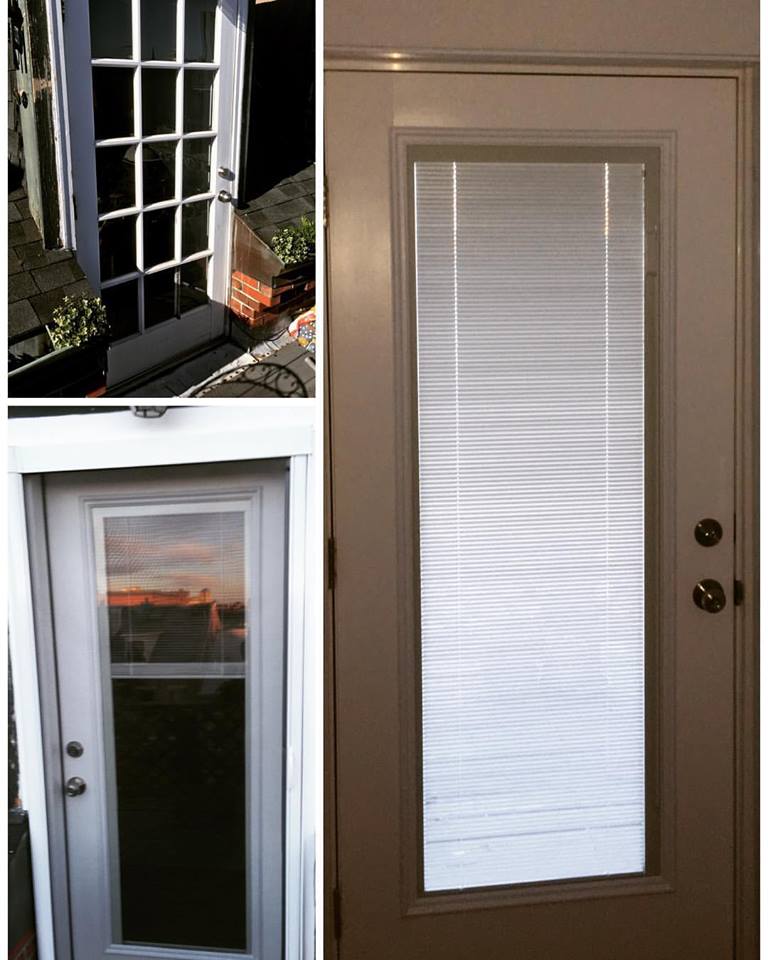 In a recent project, we upgraded a homeowner's front door with a more energy efficient model form Therma-Tru doors. This customizable door is energy efficient and durable, and will withstand the elements for many years to come. Therma-Tru doors are low maintenance, and only require gentle cleaning to maintain their elegance.

Since 1962 Therma-Tru has been on the forefront of the home improvement industry with their innovations in door systems. With the launch of their, Fiber-Classic style, the first fiberglass door on the market, Therma-Tru has improved millions of homes across the nation. They have also added many more original styles to their line including the wood-grain lines of Classic-Craft® Oak, Mahogany, Rustic and American Style Collections™, Fiber-Classic®, Smooth-Star® fiberglass doors, and many patio door selections.

Today, Therma-Tru is the nation's leading manufacturer of fiberglass and steel exterior door systems. Their door systems give a greater curb appeal and value to your home, and provide excellent weather resistance features.

Three Sons Window & Door is proud to offer installation services for Therma-Tru door systems. These high-quality products are paired with our expert workmanship, and exceptional customer service, to provide you with the best experience possible. To learn more about our services, or to request a free estimate, give the Three Sons Window & Door professionals a call at 781-899-6353 or visit us online today.