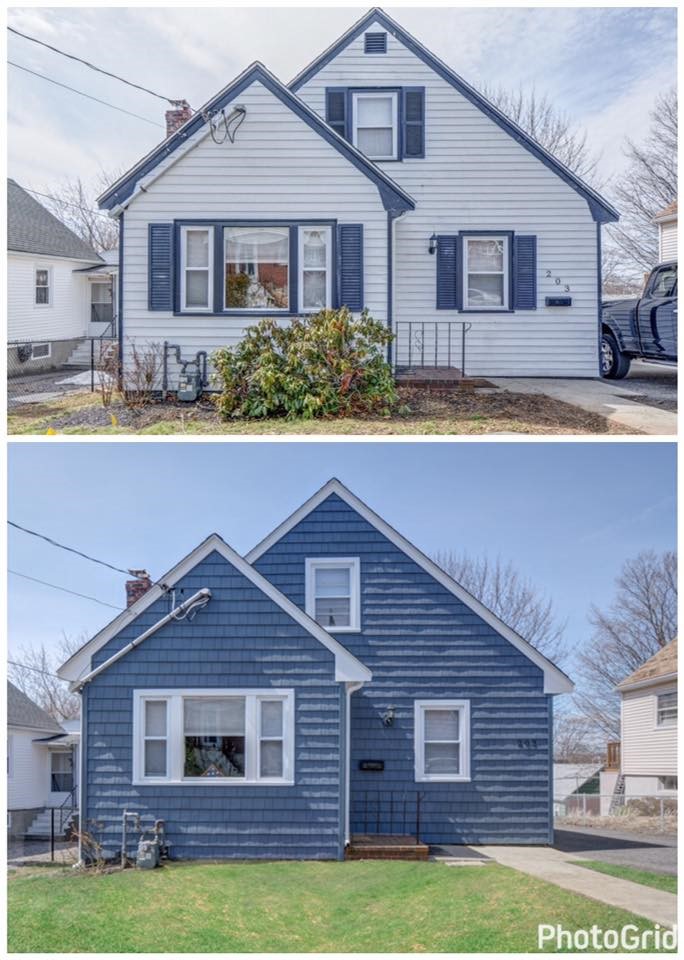 Today, our team tackled a siding project for a home in West Roxbury, MA. The homeowner chose to upgrade their old white siding, to Cedar Impressions vinyl siding in Pacific Blue, by CertainTeed. The cedar impressions style is made using a mold from real cedar to give this siding the appeal of authentic wood. Unlike real wood however, cedar impressions vinyl siding is engineered to retain its rustic charm and exceptional durability for years to come. This vinyl siding costs much less than traditional cedar siding, and will not succumb to the damage that pests would normally inflict on wood.

Founded in 1904, CertainTeed started out as the "General Roofing Manufacturing Company". Over 110 years later, CertainTeed® is now North America's leading brand of exterior and interior building products, which includes roofing, siding, fencing, railing, trim, insulation, and more.

For over 23 years, Three Sons Window & Door has not only been installing windows and doors, but also installing siding, roofing, and performing home & kitchen remodeling. Each project is completed with more than 36 years of experience, outstanding customer service, and the highest quality products available. To get started on your next project, give us a call at 781-899-6353 or visit our website today. We proudly serve West Roxbury, Dedham, Roslindale, Needham, Wellesley, Brookline, Weston and the nearby Massachusetts area.