Did you know we do bathroom remodels? In a recent project, we renovated a homeowner's bathroom in Quincy MA.

For the shower walls, we installed glazed white subway tile, which are easy to clean, stain resistant, and light reflective. They give the bathroom a very clean and sanitary look, exactly what a bathroom should be. Since the debut of the subway tile in New York City during the 1900s, people have been utilizing it in their kitchens and bathrooms for practical and aesthetic reasons. Subway tiles will last for decades, making them a great choice for showers, where they will need to constantly stand up to running water.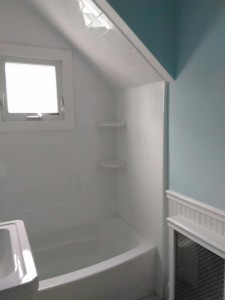 For the flooring, we installed Carrara marble tile, a material that has been used in Ancient Rome buildings such as the Pantheon and Trajan's Column. Now it adorns this bathroom, creating a very elegant look.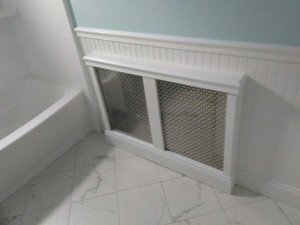 To finish things off, we painted the walls using Benjamin Moore's Glacier Blue paint. Since 1883, Benjamin Moore has provided the highest-quality paints and finishes in the industry.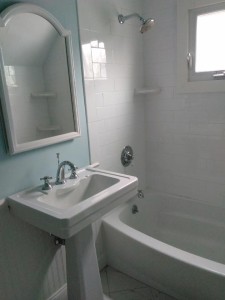 Three Sons Window & Door offers superior craftsmanship, high quality products, and over 23 years of experience with every bathroom remodel or build. Starting from the initial consultation and design, we collaborate with you to build the bathroom you have always dreamed of having. To get started on your next project call us at 781-899-6353 or visit our website today.